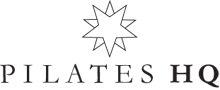 FAQs
How do I create an account with Pilates HQ?
How do I book my first free class?
How do I review my booked classes?
How does the waitlist work?
What should I wear to my class?
Should I arrive early for my class?
How often should I come?
Can I participate in Pilates HQ's classes if I am pregnant?
Is one-to-one training available?
How do I buy Pilates HQ classes?
How do I buy Pilates HQ mixed packages of peak and off peak classes?
How long are Pilates HQ's class packs valid for?
How do I cancel classes I have booked?
Supported By WordPress.org