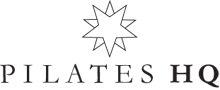 Book Pilates Classes | Pilates at Home Live Streamed Classes
Our physical studio reopened on Thursday 20 August 2020 and our studio class timetable is live for booking! We cannot wait to share the health and safety measures we have implemented with you. We look forward to welcoming you back to the studio!
Please see our BLOG page of our website for details of the Covid-19 measures we have put in place and what to expect before, during and after class.
TO BOOK A STUDIO CLASS AND/OR PILATES HQ AT HOME LIVE STREAMED CLASS PLEASE SELECT A CLASS BELOW, CLICK "BOOK" AND FOLLOW THE PROMPTS.
Sign up now and get your first Studio class and/or Pilates HQ at Home class FREE NOW!
Supported By WordPress.org